EasyGas
Gas Sampling System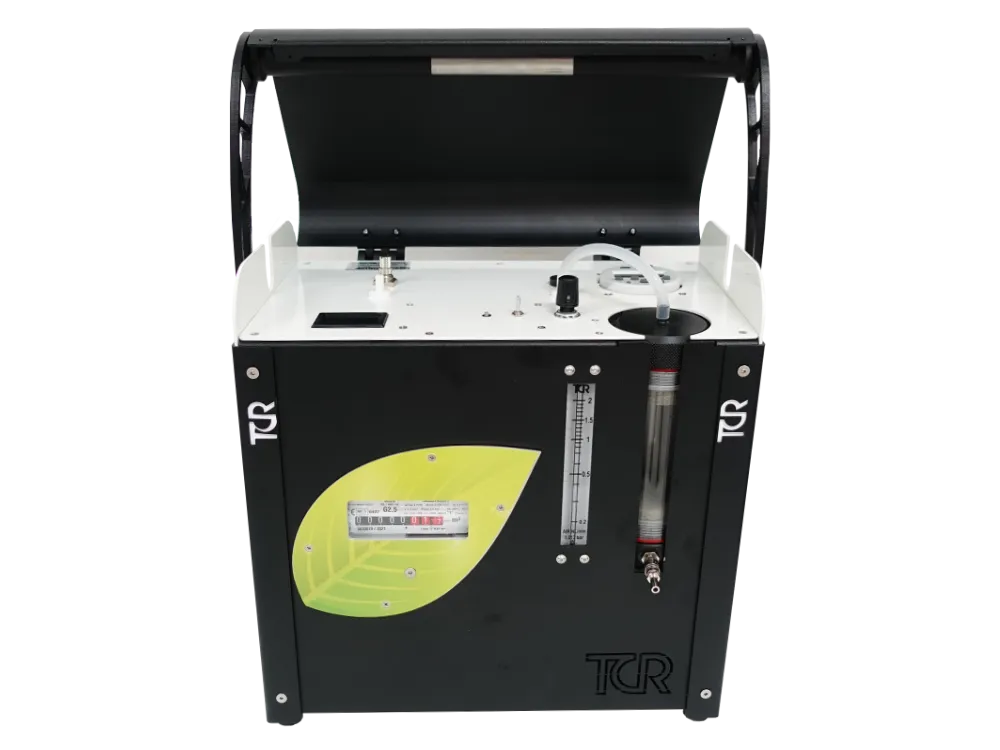 7
Temperature Indicator
Volumetric Counter
EasyGas Gas Sampling System by TCR Tecora
EasyGas is a Gas Sampling System by TCR Tecora that allows a sampling with a flow rate from 0.2 to 1.2 l/min; it is supplied with a rechargeable battery with a 10 hours autonomy.
It is equipped with a volumetric counter for low flow with a thermometer for temperature measurement.
Easy Gas is equipped with a big silica gel trap and a protection filter.
This solution allows to avoid pump damages coming from aggressive stack gases or simply from accidental suction of adsorbing solution.
Easy Gas is supplied with a battery charger/power supply and can be also used from main supply.
EasyGas Technical Features
DDS / EasyGas Sampling Probe
DDS sampler can be used with a sampling probe for gaseous compounds. 
For further information, please click to discover it → EP.006.XX.XX.IT
Download the EASYGAS brochure Right Now!
Do you need further information?